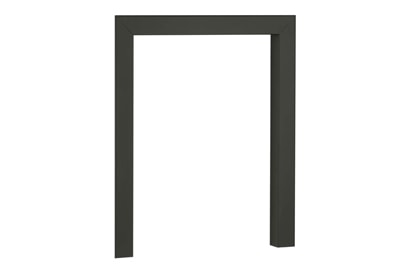 Fire Trims
Among the many decorative items that you can use to enhance the look of the fireplace and improve the aesthetic beauty of it 'fire trims' is one of them. The fire trim finishes off the brickwork of a fireplace opening. Our fire trims come in variety of finishes to match the decor of the fireplace.
Our standard fire trims come in sizes that fit standard 16" x 22" and 18" x 22" openings. We have different finishes to choose from including – brass, brushed stainless steel trims, chrome and black trims. Additionally to this we also supply custom made fire trims in black, chrome, brushed stainless steel, copper and brass.
Browse through our selection of fire trims to find the one that suits your fireside. We offer the finest quality of trims made of materials that are sturdy and long lasting.
Our fire trims are available at the best competitive prices that you can find over the internet. We give the best deals on every fireplace item that you buy from us and make sure that you get the best deal from us 100% of the time.
To learn more about fire trims and prices, contact us for a free quote.