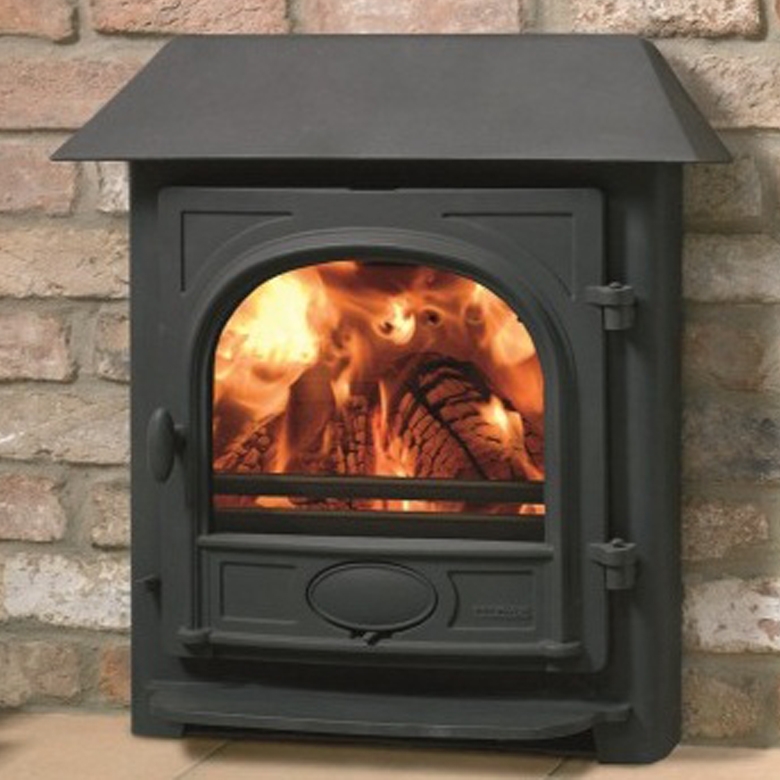 Multi Fuel Stoves - Inset
Inset multi fuel stoves are the same as any other stove except the back is designed to be neatly slotted into a 16'' x 22'' opening, conveniently the standard opening size of all cast iron, slate, stone and granite back panels. Stoves are well known for their heat efficiency, some up to 89% efficient when burning solid fuels, open solid fuel fires are less than 40% efficient. If you don't have a chimney look out for our balanced flue range of stoves which only need an outside wall to be installed.
We have a large range of stoves and inset multi fuel stoves available to buy online. With heat outputs from 3kW to a whopping 15kW you can be sure to find one that can sufficiently heat your room. If you need any assistance choosing your stove you can call us and our friendly sales team will be glad to help.