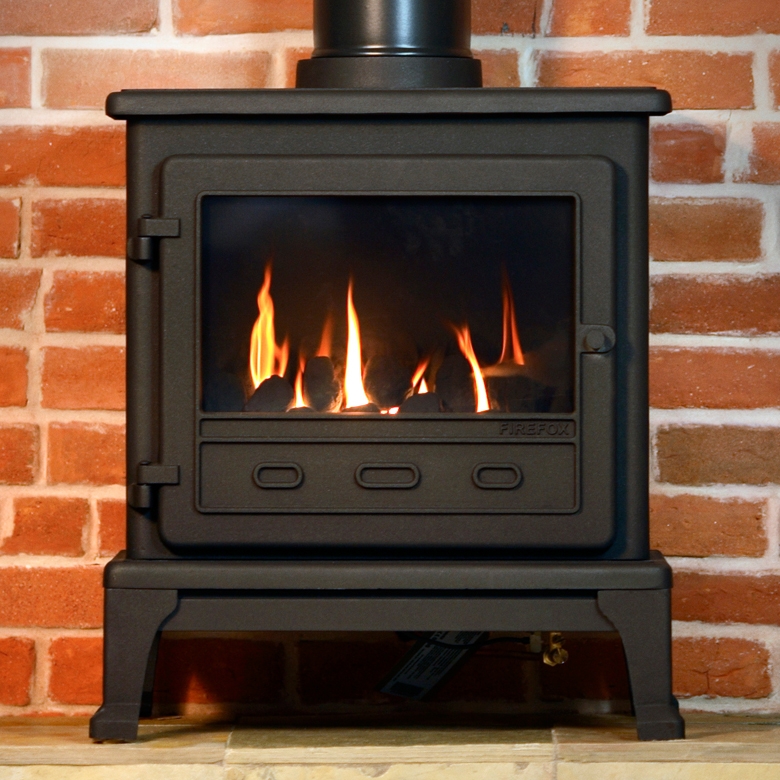 Gas Stoves - Freestanding
Nothing creates a welcoming atmosphere quite like a free standing gas stove the centrepiece of any home adding warmth and character to the living space. Whether you want to achieve a contemporary minimalist style or have your heart set on a more traditional gas stove we can help you make a perfect choice, whatever your style or budget.
Freestanding stoves have 4 legs to stand on and typically sit in the centre of a fireplace chamber or inglenook style fireplace. Before you select your gas stove make sure it's suitable for your home. You will need to be aware of what type of chimney or flue you have. Most stoves require a class 1 flue or pre-fabricated flue.
If you don't have a chimney we have gas stoves to suit your home too. Look for the balanced flue or power flue options.