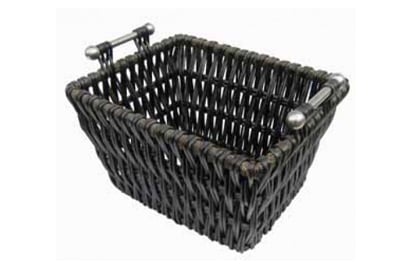 Log Baskets, Log Holders & Log Carriers
An essential part of the fireside are log baskets which store logs in a safe and convenient manner while still maintaining the rustic character of a room. Often made from wicker weave and some lined with hessian, the weave construction of these baskets makes them strong and durable.

Our huge selection of log baskets, log carriers and kindling holders come in variety of different sizes, styles and materials meaning you can find the perfect match for your fireside. Carefully manufactured in a traditional weave they are made to be durable and last.

A generous amount of room for heaps of logs means no more unnecessary trips out into the cold night air to get logs for the fire.