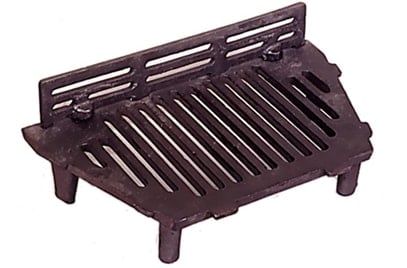 Fire Grates
Fire grates are an essential piece of your solid fuel fire allowing your solid fuel to burn brightly on the top and allowing air to be drawn from underneath. We stock 14", 16" and 18" fire grates plus a whole range of other sizes.

Our huge range of fire grates come in all shapes and sizes ensuring you will find the perfect size to match your fire. We have a massive variety of different styles and sizes to suit 99% of fireplaces whether you are buying new or replacing for an old fire.
Remember to use our 'grate finder' tool to quickly find your fire grate in the least possible time.