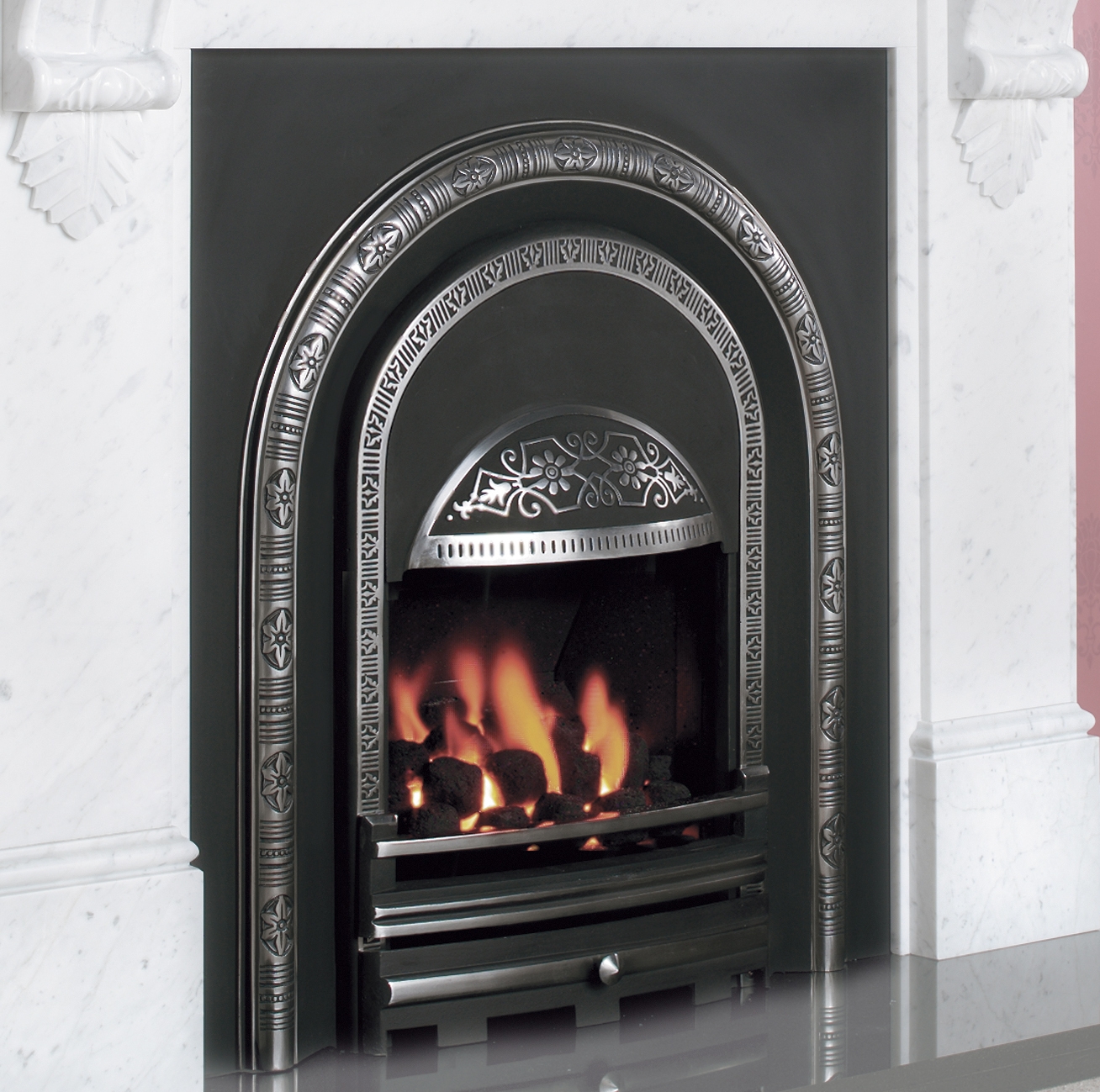 Cast Iron Inserts - High Efficiency
These traditional cast iron inserts are specifically designed to be fitted with our range of high efficiency glass fronted gas fires. Traditionally gas fires that fitted cast iron inserts were open fronted and were classed as quite inefficient with efficiencies of 20-25%.
These traditionally styled cast iron inserts benefit from all the aesthetic qualities of traditional fireplaces with all the benefits of an eco-friendly high efficiency glass fronted gas fire. These high efficiency gas fires are more than 57% efficient, more than double the efficiency of open fronted gas fires.
With less than half the cost to run these high efficiency gas fires how much would you save in a year?