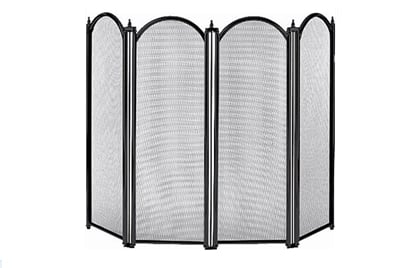 Fire Screens & Nursery Guards
If you have a solid fuel fire and are afraid of hot debris spitting onto the carpet then our range of fire screens are the perfect addition to your fireplace. If you have small children in your home then a nursery guard is perfect for keeping them away from the hot flames and heat of the fire.
We have a collection of fire guards, nursery guards, spark guards and fire screens to protect children from the fireplace and to protect the floor from any burning embers. Our fire screens prevent flying soot and solid fuel debris from leaving the hearth area.
Browse through our selection and find the finest selection of fire screens that include – 3 and 4 panel, single panel, fire spark guards, glass fire screens and nursery guards.